[ad_1]

Depositary Senior Analyst
Role:
As Depositary Alternatives Senior Analyst you will be a key member of the Luxembourg Depositary Alternatives Team providing technical, monitoring and operational support and day-to-day contacts at clients.
With on-going daily responsibility for Real Estate / Private Equity Depositary Operational requirements, the provision of operational advice on all Luxembourg funds technical matters and running appropriate operational monitoring programmes, the job holder will make a major contribution to the key infrastructure enabling Depositary Services to be provided effectively to Real Estate and Private Equity clients.  Periodic involvement with other jurisdictional work is also possible at an Operations and SME level.
The job holder will have an agreed responsibility for the seamless delivery of Operational Support of Depositary Services for NT Alternative clients.
Principal Responsibilities:
• Ensure all Fiduciary and Depositary requirements are met and escalate any issues where appropriate to management
• Work with the Depositary Managers and EMEA Product Development to ensure that all client technical advisory requirements are anticipated, responded to and validated 
• Ensure that any information relating to the client is disseminated with clarity and efficiency
• Identify and act upon and opportunities to improve operating processes
• Assist with the implementation of Depositary new business and client change
• Monitor and report on the effectiveness of the operational output from delegates and/or third party service providers
• Provide management information and risk reporting specific to Depositary Real Estate and Private Equity clients
• Support in relevant Depositary governance forums
• Build relationships with clients, identifying opportunities to enhance service, delivering on Depositary duties
• Keep up to date with internal and external market developments in the Regulatory field, specifically for Real Estate and Private Equity sector
• Ensure that all SLD requirements are monitored and met
• Supervise daily, weekly and monthly checks of the depositary function for alternative investment funds
• Liaise with and assist on operational and technical queries internal and external parties relating to Depositary services for alternative investment fund business 
• Maintain and update operational procedures in line with expected risk requirements
• Provide local support for all on-boarding initiatives
• Be a team player and strong leadership skills, able to multi-task and work with due skill and attention to accuracy

Knowledge/Skills:
• Solid understanding of the Depositary processes in relation to the alternative funds business
• Sound understanding of change and the ability to transition and on-board client relationships
• Proven  knowledge of financial services regulations specifically in luxembourg, eu and the us
• Effective verbal, presentation and written communications skills;
• The ability to adapt to and fit in with the northern trust culture;
• A 'can do' attitude – including a willingness to tackle a broad range of work and to work enthusiastically within a team
• The ability to work under pressure and to represent northern trust professionally and positively, both internally and externally
• Personal confidence and flexibility to work in a "start up business unit" and the flexibility to undertake the variety of tasks required to build out the proposition and win and support client mandates
• Good training skills and the ability to mentor and educate new members of the team
• Strong Microsoft office capabilities
• Fluent in English language, other EU languages would be an advantage
Experience:
• Previous experience in an alternative asset manager or with a service provider of alternative investment funds (Real Estate/Private Equity/Loans)
• Proven experience of alternative investment funds
• Proven client service experience
• Proven team leadership or team player
Qualifications:
• University degree or equivalent in accounting, economics or finance
• Strong understanding of Alternative Investment Funds, specifically those investing in Real Estate, Private Equity or Loans
Core Competencies:
• Client Focussed – Excellence in Execution – Effective Communication – Personal Courage – NT Savvy – Innovative – Diversity, Inclusion & Respect
About Northern Trust:
Northern Trust provides innovative financial services and guidance to corporations, institutions and affluent families and individuals globally. With 130 years of financial experience and nearly 20,000 partners, we serve the world's most sophisticated clients using leading technology and exceptional service.

Working with Us:
As a Northern Trust partner, you will be part of a flexible and collaborative work culture, which has a strong history of financial strength and stability. Movement within the organization is encouraged, senior leaders are accessible, and you can take pride in working for a company that is committed to strengthening the communities we serve!           
    
We recognize the value of inclusion and diversity in culture, in thought, and in experience, which is why Forbes ranked us the top employer for Diversity in 2018.

We'd love to learn more about how your interests and experience could be a fit with one of the world's most admired and ethical companies. Build your career with us and apply today.
As Northern Trust is a financial organisation; all new employees will be required to undergo a criminal record check.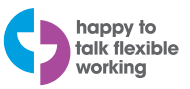 [ad_2]

Source link